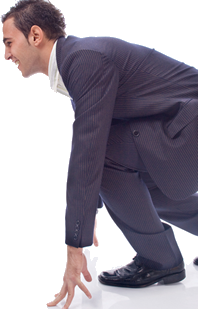 During his 1-1 ½ hour meeting with Technological Startups, Investors and the Academic community, Dr. Goldratt talks about the definition of "successful startups" and the process to significantly increase their success chances by answering specific questions critical to their environment. The answer to those questions is some of the essential thinking that startups often overlook causing the majority of Technological Startup companies to falter or fail  (for details please visit http://www.toc.tv/?id=425).
Although detailed statistics vary, on average 30% - 50% of startups fail within 6 years, and another 30% are still floundering in the startup phase. Goldratt presents how having the answers gives the framework for the decisive competitive edge of each Startup Company, but ensuring success requires detailed planning in the form of Strategies and Tactics Tree (for details please visit http://www.toc.tv/?id=159). The survival and growth stages are the target of this approach, bringing significant benefits for both the startups and the investors.
Additionally, Dr. Goldratt will explain how critical it is for Business Schools to have Professors teaching their area of specialization through a holistic approach.  This undeniable competitive edge to Universities can be achieved by exposing and having Professors participate in the full process to develop the Startup Business Plan based on Goldratt's approach. The Thinking Processes of TOC enhance critical thinking abilities, thus elevating both the teaching and the learning (for details please visit http://www.toc.tv/?id=426).
At the end of the meeting, Dr. Goldratt shows how in a 2-week time frame, using the TOC Thinking Processes, Startup Companies can be guided to make their enterprise a success, and to accelerate the results. The goal is to clarify the technology's application to the market needs and develop a detailed action plan to make it successful. It is during these two weeks that a sponsored Business School Professor learns firsthand through the company's development using the Thinking Process and the Strategy and Tactics tree, the depth and considerations of teaching through the holistic approach.
Representatives from the Goldratt Group will be at the event to answer questions and assist any company, funding entity or professor who is interested in following up on this initiative.