Strategy and Tactics
Dr. Eliyahu M. Goldratt, Rami Goldratt and Eli Abramov
Info
Level of TOC knowledge acquired:
Advanced and Intermediate
Designed for:
Business owners, Consultants and Implementers
Topics:
Strategy and Tactics
Industries:
Aerospace, Automotive, Construction, Consumer Products, Education, Healthcare, Information Technology / Telecommunications, Logistics, Manufacturing, Public sector, Retail and Services
Application:
Strategy & Tactic Tree
Share
Recommend
The common view about strategy is that of setting the high objectives of an initiative or an organization. The strategy of an organization dictates the direction of all activities. Tactic, on the other hand, are the chosen types of activities needed to achieve the objectives – to implement the strategy.
Strategy is suppose to set clear direction – just stating the highest objective is far from being enough. Its no wonder that what is commonly done is to call a strategy also some additional objectives that are deemed as prerequisites for the achievement of the highest objective. What we now realize is that strategy is not just a statement or a collection of statements but it has a hierarchical structure.
There are several levels of strategy connected by necessary conditions - objectives from a lower level are prerequisites for objectives in a higher level. We expect that higher objectives will be generic in type, while objectives from lower levels will tend to be more and more specific.
Tactics determine how we achieve the higher objectives. When we dive down the levels of strategy, eventually we will wonder where do we stop dealing with Strategy and start to devise the Tactics. Where do we draw the line that separates the Strategy from the Tactics?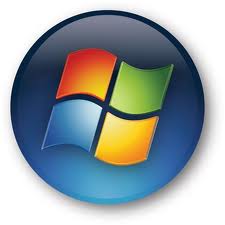 Windows XP, Windows 7 or Windows 8.

Dual Core 2.2 Ghz CPU, with 256MB Graphic memory and 2 GB RAM Memory.

Snow Leopard or later.

Dual Core 2.2 GHz CPU or later.